If you have been considering office partitioning as a solution for your meeting space needs, then you need to seriously consider Meeting Pods!
---
Our free standing meeting pods are the perfect 'quiet space' solution, and are a very affordable option in comparison to traditional office partitioning.  What's more they are installed in hours, not days, and you don't need any building regulations!

You might not even have considered our quiet space pods as an alternative to traditional office partitioning, but if partitioned rooms, meeting areas, boardrooms etc are what you are looking for, then you seriously need to consider a pod.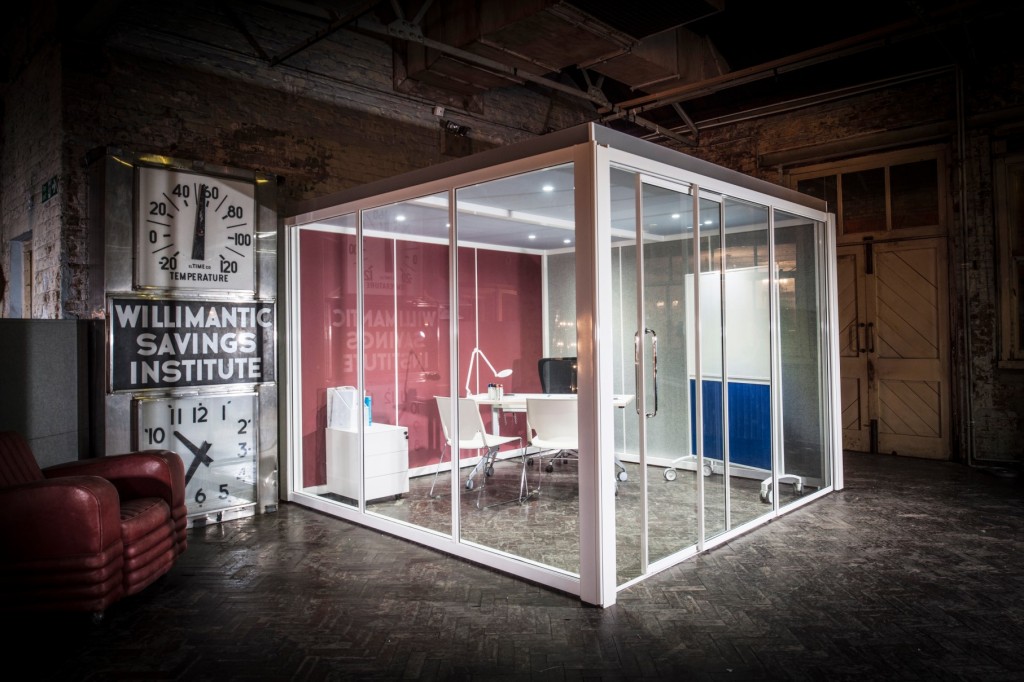 Office Pods make perfect sense.  Especially in a financial climate that is constantly fragile.  None of us know the future of our business.  We may grow, we may shrink.  Either way, with Meeting Pods you have all the flexibility that you could possibly need when it comes to dividing your office space up.  Our quiet space office pods are considered as furniture.  They are furnishings as opposed to fittings.  As a result, they are treated the same as office furniture.  You don't need building regulations in order to put office furniture on your floor!  And the same goes for our pods.  And even more attractive is the fact that you can move them, relocate them and add to them (or take away from them) whenever you need!

And when it comes to relocation, if you're business needs to move office, the pods can be dismantled, relocated and reassembled at your new offices.  No dilapidation costs incurred!  Now you can save a small fortune there alone, compared to if you had chosen to have the classic office partitions installed.    
---
Previous
Next
Excellent, efficient service

Excellent, efficient service. I have used this company several times and will do so again.

Excellent and Prompt Services

Ever since I have been using this company, they have always provided excellent and prompt services. Always go the extra miles to satisfy our bespoke orders and I am always rest assured that no unpleasant surprises will come up

Extremely Helpful

Extremely helpful in all elements from the initial enquiry, right up to the delivery of the product to site.